The most Advanced OBD Tool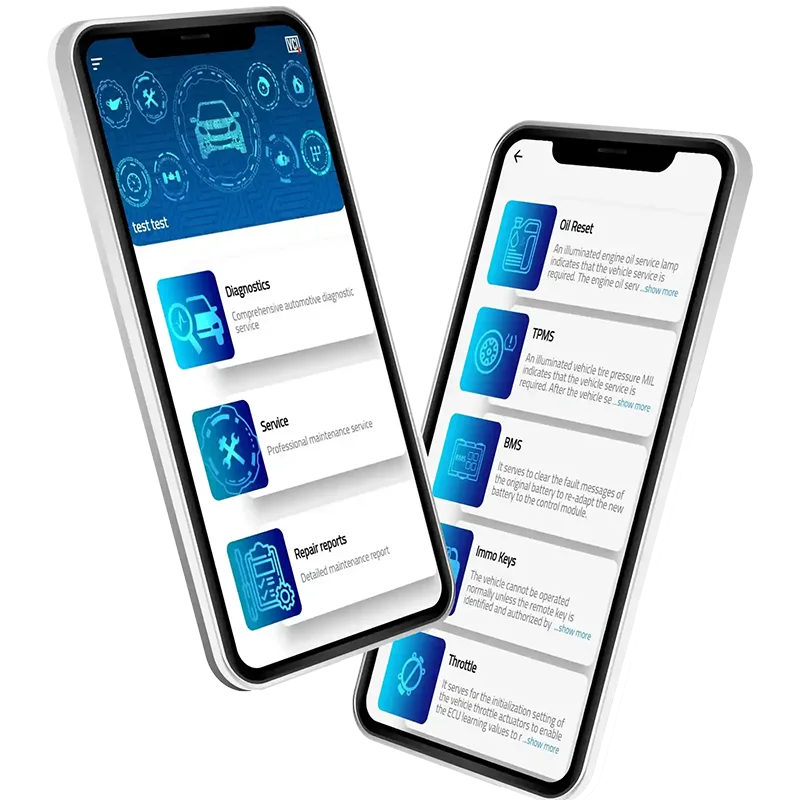 Supported Vehicle List
See What You Can Do in Your Vehicle With Nitro Smart
Choose Your Vehicle Brand
Next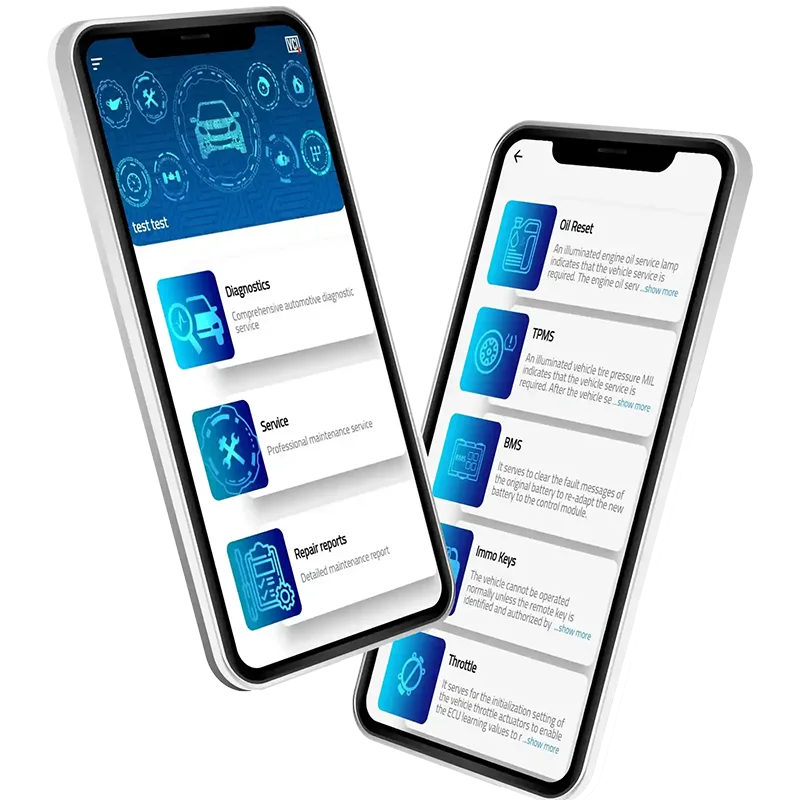 You Can Access To The Solution Easily With Nitro Smart
The Most Advanced OBD Tool
Nitro Smart OBD device is a device that you can obtain data from vehicle after connecting to the vehicle.
Diagnosis, coding, parameter reading and other features of Nitro Smart are the features that distinguish this device from other devices. Other OBD devices do not support these advanced features.
Small Size And Powerful Equipped
Ergonomic Design
It Is Compatible With IOS And Android Operating System
It Can Be Used In All Vehicles Using The OBD-II Connection System
It Has A Fast And Practical Use
It Uses Bluetooth Technology That Provides Low Energy Consumption
All Of This Has Been Designed To Make It Easy For You To Use

Technical Features
It is designed for easy use

32 bit ARM Microprocessor
Thanks to this processor, maximum computing performance, high-speed data transfer and low-latency communication are provided.

Solid-state Multiplexer Function
Nitro Smart device configures the scanner settings according to the vehicle brand and model.

Low energy use
It consumes low energy for easy use.

Designed for easy and practical use
Fits in every car with its black polycarbonate case and compact dimensions (73 mm x 38 mm x 17 mm).

Supports different protocols
All vehicles for personal use with K-Line and Can Protocols

Online update option
Easy update facility
Nitro Smart Universal OBD Device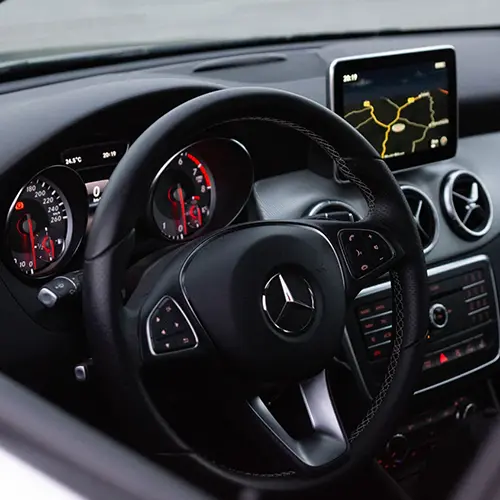 ✔ Supports IOS and Android operating systems
✔ Compatible with all makes and models
✔ Technical support and warranty
VS.
Other OBD devices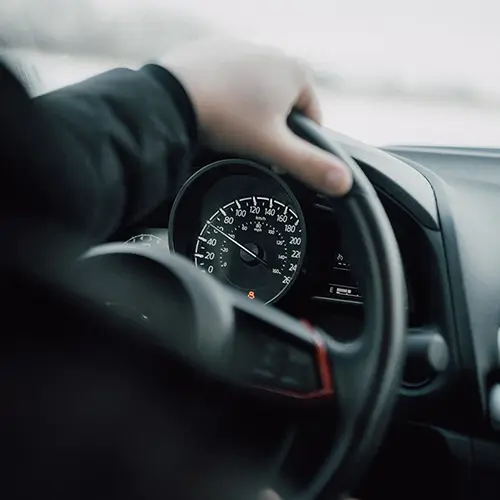 ✕ Not compatible with IOS and Android operating systems
✕ Testing is risky
✕ No warranty is given
Frequently Ask Question
Some of our frequently asked questions
What are the differences between Scanner and Scanner+?

---
In both options, you get the Nitro Smart OBD scanner, but Scanner+ gives you the opportunity to activate all the available features for your vehicle in addition to the basic features. If Scanner+ is not available for you, it is because we currently support these features for your chosen brand.
How can I upgrade Nitro Smart features for all brands?

---
You have Nitro Smart features for one brand and you want to upgrade your Nitro Smart features for all brands? No problem! Buy the Nitro Smart we offer for all brands, after you make the purchase, send us your Nitro Smart invoice for the first single brand you bought, as well as your Nitro Smart invoice for all newly purchased supported brands, and also send us your PayPal or Bank address. We will refund you part of the price you paid for a single brand. This does not apply to single brand licenses, if you are in this situation you can contact us here for our special offers.
I come from a faraway place, can collaboration be done full time online through several meeting applications?

---
Hello, we provide various services to help your business grow and develop. We help provide ideas, create designs, develop websites and mobile applications, provide support for the growth of business ideas, to help customers market their products online through the marketplace.
I have one coupon code, how can I use it?

---
When you select the license you want to buy, you will be automatically redirected to the payment page. You must include your billing address. At the top you will see the price and the section 'I have a coupon code' and you need to click on this section. Once done you will see a new window and enter your coupon code and click 'apply'. After doing these, the price will automatically decrease.
Do I need technical skills for using Nitro Smart?

---
Whether you are a vehicle owner who wants to save money or a technician with enough knowledge. Nitro Smart offers solutions for both, thanks to the functions it contains. Nitro Smart provides access to important ECUs in the vehicle, and you can always obtain and use important data in the vehicle.
What makes Nitro Smart so perfect?

---
With Nitro Smart, car owners take control again. Today's vehicles are quite complex and their electronic systems hide a lot of data inside. With Nitro Smart, you will be able to obtain these data via your smartphone. In this way, you will have more transparent information on your vehicle and the control will be in your hands. In this way, you will save both money and time, and you will be more comfortable in everything because you are in control.
How will I know which functions will work for my vehicle?

---
You need to connect Nitro Smart device and application to know which features will work in your vehicle. If you have purchased the Nitro Smart device, we offer you a 14-day money-back opportunity to test it with the app. If the device does not meet your expectations, you can send the device back to us within the given time
Will Nitro Smart affect my vehicle's warranty? Does the vehicle warranty expire?

---
Nitro Smart is a very reliable scanning tool. Just like any other scanning device, if you use the device in accordance with the instructions, the vehicle's warranty will not be voided.
Can I return my device?

---
If you only purchased a scanner device, you have a 14-day return period. But if you buy in license with the device, you get the scanning device for free, you just pay a fee for the license.
Does the scanner device have a warranty? If the scanner has warranty, what is the period of warranty?

---
Yes, our device has a lifetime warranty. You read it right, lifetime warranty! If your Nitro Smart device does not work properly, we will send you a new one. If you have a problem with the use of the device, you can contact our technical service.